Flat roof steel structure prefabricated house
No 1.Structure of the house: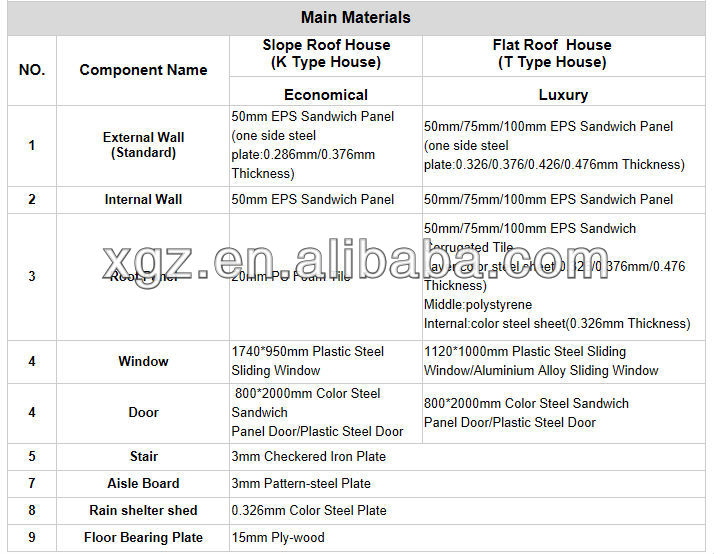 No 2.Reference picture for structure: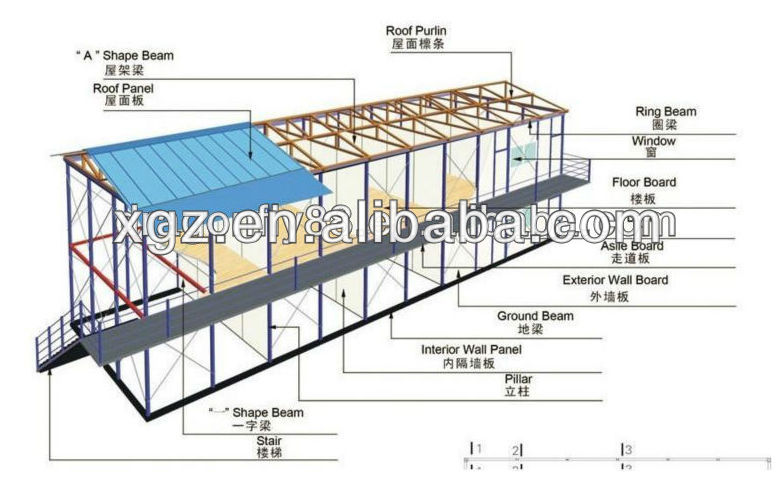 No 3.Sandwich panel for enclosure material:
Product name

EPS ,Rockwool ,Glasswool sandwich panel;

Usage

Wall and Ceiling;

Effective width

For wall: 950/1150;

For ceiling: 950/980mm;

Structure

Upper and lower layer is color steel sheet and EPS,Rockwool,Glasswool in the middle

Character

Light in weight,good in quality,

Conventional color

Ocean blue,crimson,tephrosious;
No 4.Reference picture for sandwich panel:
No 5.Specification for prefabricated house:
5.1 Slope roof prefabricated house standard size:
Width*Length*Height = mK*nK*aP (m=3/4/5,n ≥3,K=1820mm,P=950mm);
Package:Pakced in one 40GP shipping container;
5.2 Flat roof prefabricated house standard size:
Width*Length*Height = mT*nT*aH (m=3/3.5/4/4.5/5,T=1150mm,H=1000mm);
Package:Packed in one 40 GP shipping container.
No 6.Matching products:



No 7.Design for room layout:
The quantity and size for bedroom & living room & kitchen & bathroom;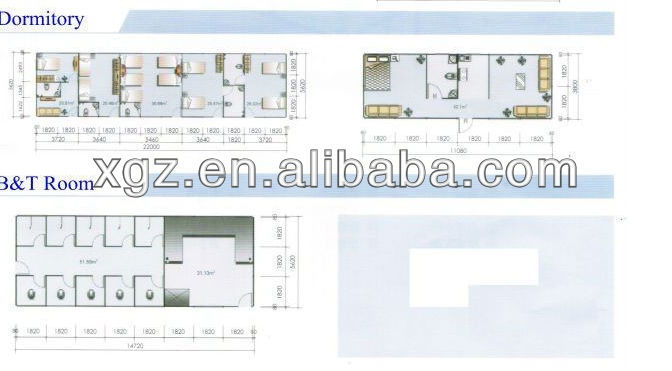 No 8. Installation steps :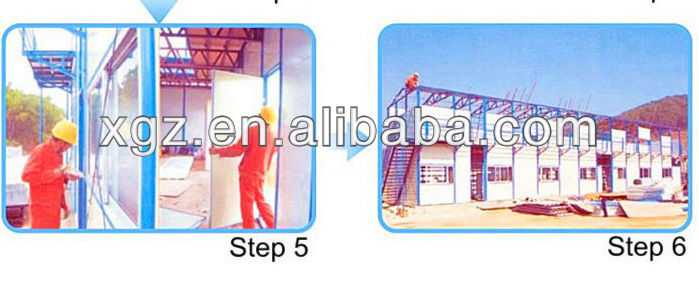 No 9.Short introduction for our company:
Our company is established in 1996,has been in steel structure building,container house,prefabricated house,related building materials,various matchines for almost 20years,So I am fully confident in supplying you the relavant products.