Specifications
1.Flexible Steel building
2.Low Maintenance
3Quick Construction Speed
4.Up to 30% lower insurane Rates
5.Fast Install



Specifications

2014 new design H beam steel metal building materials


1. Easy to install and disassemble




2.Endurable with up to 50 Years




3.Environmentally Friendly




4.Nice Appearance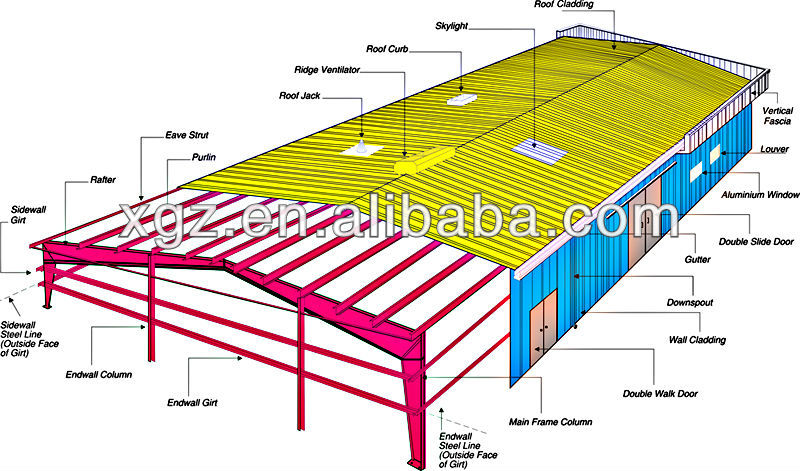 2014 new design H beam steel metal building materials

Description:
Light steel structure warehouse is a new type of building structure system, which is formed by the main steel framework linking up H-section, Z-section, and U-section steel components, roof and walls using a variety of panels and other components such as windows and doors. Light steel structure building is widely used in warehouses, workshops, large factories, and so on. Steel structure is strong, environmental protection, heat preservation, waterproof and soundproof. They are very popular nowadays.
Advantages:
1) Easy to assemble and disassemble with simple and common tools.
2) Good waterproof performance without extra facilities.
3) Good fireproof performance with rock wool sandwich panel.
4) Good performance of heat-insulation.
5) Safety and stable, could stand firmly over 50 years.
6) Light weight, convenient for shipment and transportation.
7) Beautiful appearance, various colors and shapes for outer and inner roof panel and wall panel.
8) Various designs available customized designs acceptable.
9) Wide range of application could be used as offices, command posts, sentry boxes, dormitories, workshops, Kiosks and so on.
Material:
1. The main frame (columns and beams) is made of welded H-style steel.
2. The columns are connected with the foundation by pre-embedding anchor bolt.
3. The beams and columns, beams and beams are connected with high intensity bolts.
4. The envelop construction net is made of cold form C-style purlins.
5. The wall and roof are made of color steel board or color steel sandwich panels, which are connected with the purlin by Self-tapping nails.
6. Doors and windows can be design according to your drawing (paper graph)
Main frame: welded steel, Q345
Column&beam:C purlin, H purlin Q235
Wall&Roof: EPS, Rockwall, PU sandwich, corrugated steel sheet
Door: Rolled up door or Sliding door (sandwich panel door)
Window:Plastic steel or Aluminum alloy window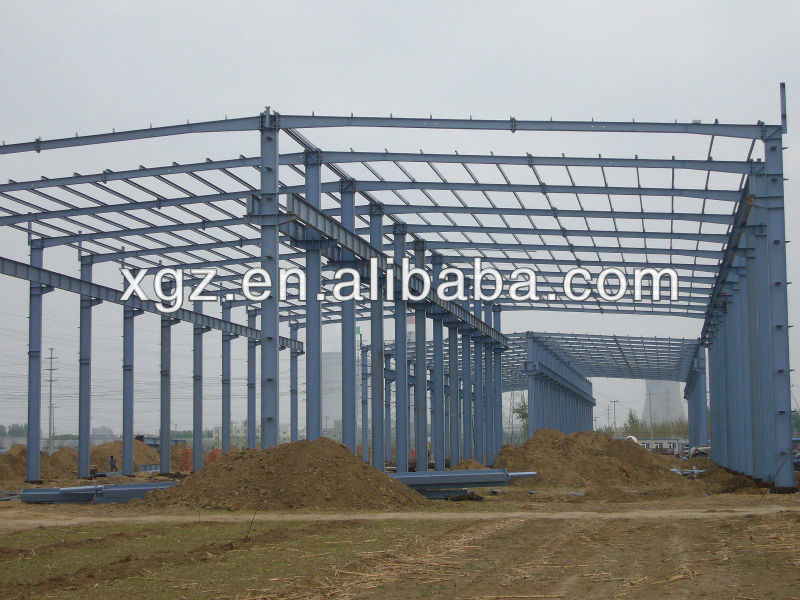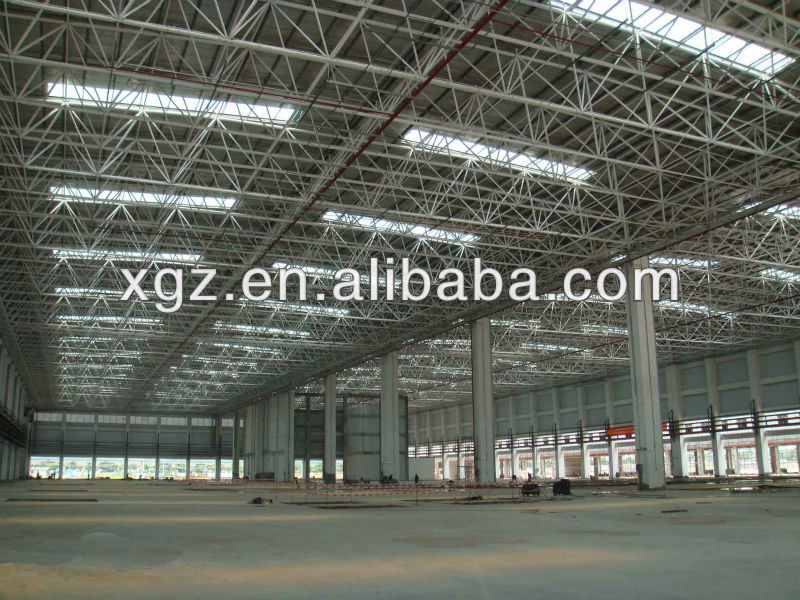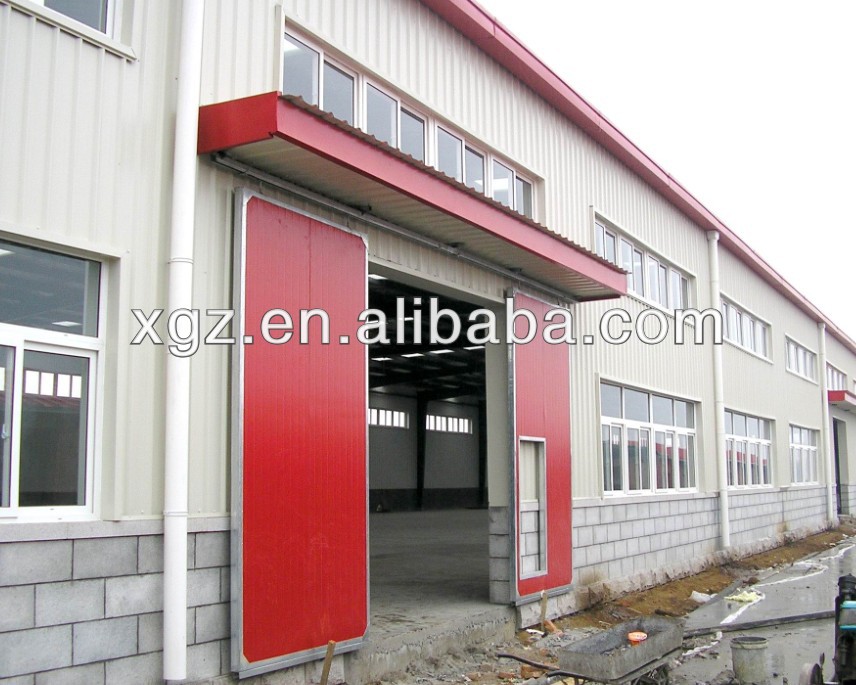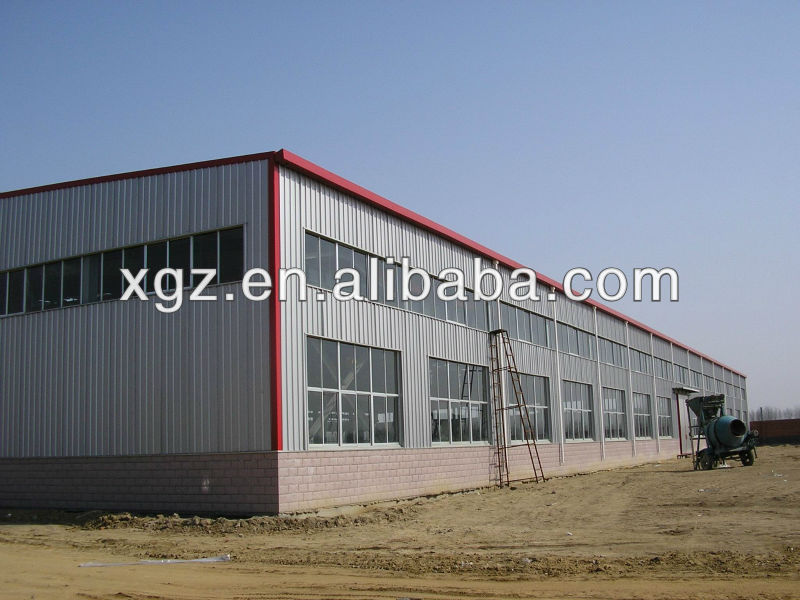 Applications:
Steel workshop/warehouse/shed, Exhibition Hall, Office buildings, Garage, Multi-storey building, Hanger, Agricultural storage, Logistic centers, and all kinds of steel materials, etc
Exported countries:
Gabon, South Sudan, Japan, United States, Ivory Coast, Uganda, Egypt, Russia, The republic of Belarus, Germany, Sweden, Argentina, New Zealand, Australia, Turkmenistan, etc.
Tips for inquiry:
The length, width, height of the building

the height from the eaves to the ridge

the local environment( working condition), for example: rain, wind or snow condition

the local geological conditions(ground roughness condition)
Remarks:
We can supply the materials and accessories as well as do the design as customers' request.
Our price is competitive, as we are a manufacturer, the direct source; this is the advantage of us. We guarantee the best service and quality.