Self storage warehouse
Welcome to Qingdao Xinguangzheng Steel Structure Co.,Ltd
Product Description
Dimensions

Length

H beam:4000-12000mm

Thickness

Web plate : 6-32mm

Flange plate : 6-40mm

Height

200-1200mm

Color

Gray is the normal color

Main components

Main frame

H beam and column

Purlin

C or Z section

Brace

Level and Vertical brace

Bolt

Anchor bolt, ordinary, high strength bolt

Roof & wall

Sandwich panel or galvanized/colored steel plate

Door

Sliding or rolling up door

Insulation panel

EPS, Rock wool , PU, Fiber glass sandwich panel

Material

Q235B, Q345B China standard steel. ISO9001:2008

Sheet

0.5mm or 0.6mm galvanized sheet
Our Services
1.Service scope:
we can provide fabrication or installation or EPC construction service based on the information and the requirements from Client.
2.Standards applied:
Material standard: Q235, Q345 based on China material standard.
Fabrication standard:
<Technical specification for Welding of steel structure of building>
<Manual ultrasonic testing of steel weld testing methods and results of classification> etc.
3.Application scope:
Industry: workshop, warehouse, and other industrial facilities.
Commerce: mall, hotel, exhibition hall, hospital, office building.
Public: the social activity center, school, library, sports stadium, church etc.
4.Advantage:
Steel structure: light weight, high operational reliability ,earth-quake resistance, impact resistance, high degree of industrialization, easy to install.
5.For clients information
If client can provide the following information in his inquiry, it will be very helpful:
Design drawing or fabrication drawing if you have.
Company Information
Factory areas: 132000 Square meters
3 sets of production lines for welded H beam , annual output is 16000 tons
6 sets of production lines for C section steel , yearly output is 15000 tons
1 set of production lines for Z section steel, annual output is 3000 tons.
8 sets of production lines for Color coated corrugated steel sheets, annual output is 3000000 Meters.
3 sets of production lines for sandwich panels, annual capacity is 1500000Meters.
1 set of production lines for EPS Foam sheets , yearly capacity is 40000 Cubic meter.
Our products hae been exported to more than 80 countries and areas, including Germany, France, Australia, America, Cameroon, Bolivia, Argentina, South africa etc.. All get appreciate from the clients, thus they place more orders at our company.
Please kindly see our foreign projects which we have done in the past :
Industrial Warehouse (13000 M2 )---Argentina
Warehouse (14000M2)---Republic of Uzbekistan
Workshop (12000M2)---Canada
Warehouse(3600M2) ---Romania
Vegetable Market(2500M2)---Mauritius
Pig shed(3500M2)---USA
Chicken shed(2800M2)---Australia
Aircraft Hangar(1300M2)---Australia
Warehouse(900M2)---Mongolia
Prefabricated house(70M2)800 sets ---Angola
Container house(20)60 set ---South Africa
If you are interested in our products, please feel free to contact with us, We are sure any of your inquiry will get our promp attention and reply.
Packaging & Shipping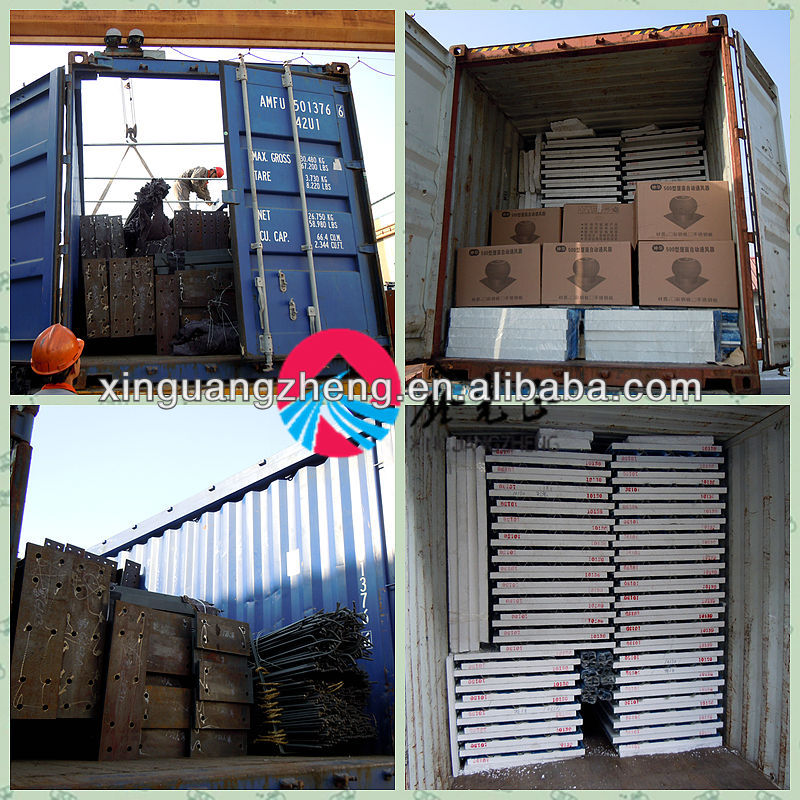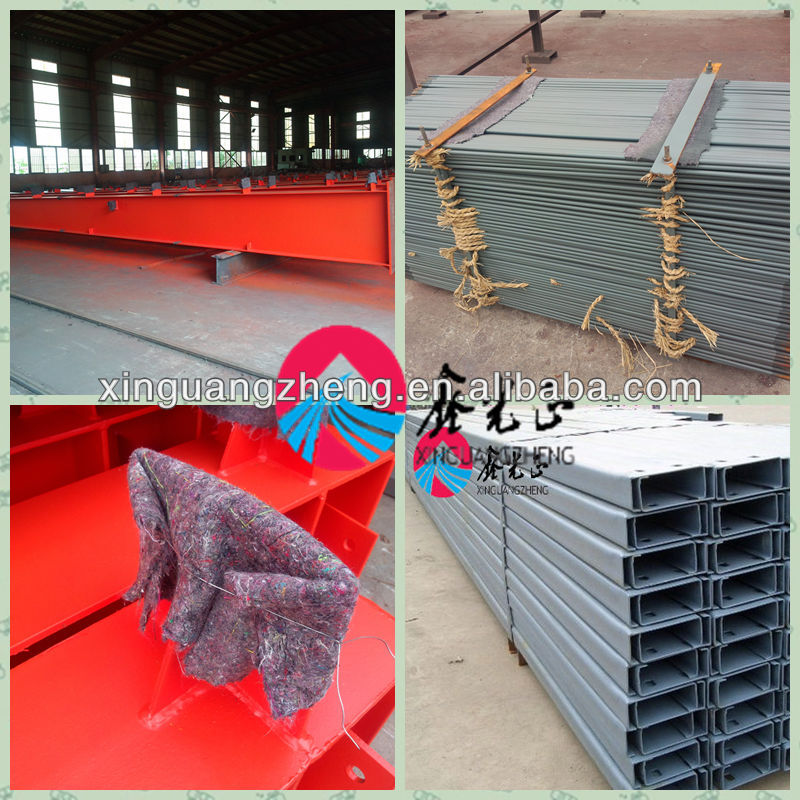 FAQ

Payment method -- 30% paid by T/T before shipment, the balance paid by T/T before shipment.

Delivery date -- 25 days afteri production drawing confirmed by clients

If clients don't have drawing , we can make a good plan drawing and quotation as per the following infomation--

1. Length, Width, Height

2.

Local Wind speed, Rain load, Earthquake grade

3.

Roof/Wall cladding materials--one layer colored steel sheet or sandwich panel ? We can product EPS, Rock Wool, Fiber glass sandwich panel, Please note us which one you like and the material thickness you need.

4.

Door/Window--Size and Position.

5.

Do you use crane in it ? If yes, please send the related parameter.

6.

Do you need skylights on roof for good bright? If you have other requests just feel free to tell us. Following is our new workshop, which is produced by ourselves--
Please kindly see our foreign projects which we have done in the past :
Industrial Warehouse (13000 M2 )---Argentina

Chicken shed(2800M2)---Australia

Steel Hangar(1300M2)---Australia

Warehouse(900M2)---Mongolia
Prefabricated house(70M2)800 sets ---Angola
Container house(20)60 set ---South Africa
Warehouse (14000M2)---Republic of Uzbekistan
Workshop (12000M2)---Canada
Warehouse(3600M2) ---Romania
Vegetable Market(2500M2)---Mauritius
Pig shed(3500M2)---USA