Company:
Xinguangzheng Steel Structure Co. Ltd. is a steel structure manufacturer in China. For over 18 years We have been designing, fabricating and erecting hight quality steel structure building, industrial steel building, container house and prefabricated house. We are able to customize products for specific applications.
industrial metal shed:
This Industrial metal shed portal frame is made of light steel structure as its main structure. It is composed of circular steel, small angle steel, thin-walled steel and thin steel panel. Its light weight allows the emission of piling, thus greatly saving the construction time. The internal and exterior roof panels and wall panels are made of color corrugated steel sheet and feature high tensile strength and durability as well as unique architectural style. Filled with glass wool, the core sandwich panel between the internal and exterior roof panels and wall panels has a low thermal conductivity, ensuring the good heat insulation of the Industrial metal shed.
Features and Benefits of industrial metal shed:
1. Lightweight
2. High strength, wide span and corrosion resistance.
3. Highly secure and reliable.
4. Low cost, easy and fast to build.
5. Resistant to 8-9 earthquake grades.
6. Span life: Up to 50 years.
7. The steel structure materials can be recycled, thanks to this the building is environmental friendly.
Our main products:
1.Workshop / Warehouses
2. 20'ft &40'ft Container House
3. Prefabricated House
4. Bridge cranes
Certificates:
ISO9001:2000 ; ISO14001:2004 and OHSAS18000
Excellent Service:
1. We reply each inquiry within 24 hours
Industrial metal shed pictures: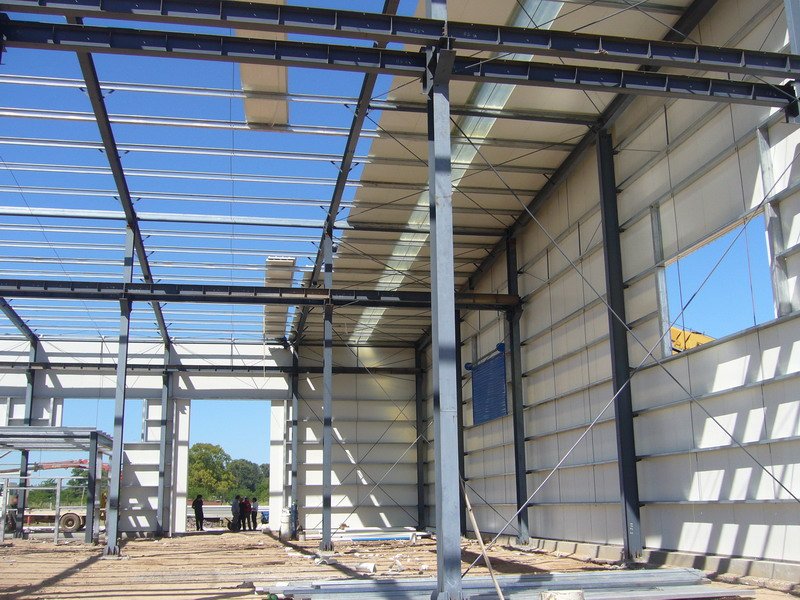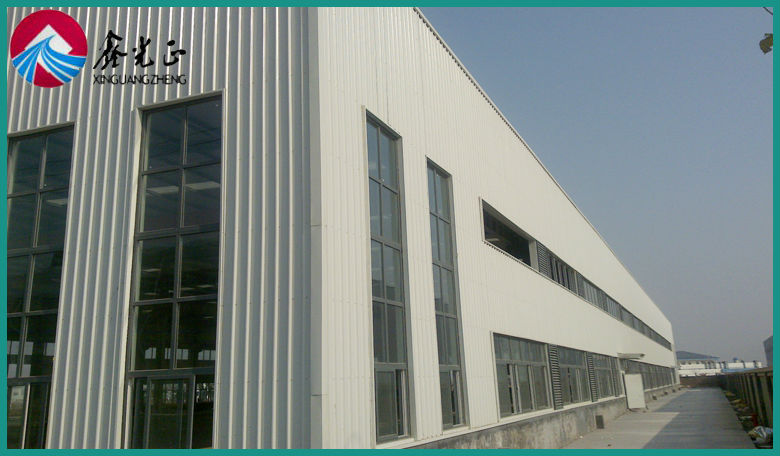 Why to choose Qingdao Xinguangzheng Steel Structure?
1. We guarantee you high quality at low price!
2.We use the best Chinese commercial steel to ensure the best quality
3. The precision design of steel structure meets industry standard therefore customers can be confident that they are going to get hight quality products.
4.We have more than 18 years designing experience and producing top quality products at affortable prices.
For more information of our Industrial metal shed? please contact me: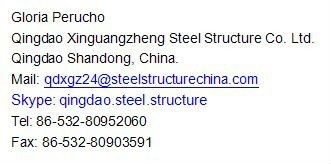 Find us in

English www.facebook/Qingdao.Steel.Structure
Español www.facebook/Construcciones.en.acero