prefabricated steel structure
Steel structure is a new type of building structure system, which is formed by the main steel framework linked by H-section, Z-section, and U-section steel components or any other product shape according to customer's requirements, roof and walls using a variety of panels and other components such as windows and doors
advantage
1. fast assembled steel constrution,easy installation ,quickly finished.high strength,stable.
2. it can be recycled.environmental protection ,maintenance earthquake ,water proofing,energy conserving.
3. It can be workshop and customize design.
4. steel structure construction is light weight ,high strength ,large span and can improve higher space efficiency.
5. H section is welded by automatic streamline at the plant,is connected at site by high strength bolts.
6.The architecture type foucs on single storey and multi-storey,one span or multi-span.And the span can be selected by users with different using demands within the design specification.
openness basing on sincerity
1. We have 100,000 sqm workshop and 950 workers, we are the biggest steel structure exporter in north of China, I guarantee you high quality and better service!
2.we have much construction experienced in board,if you need to help or need our workers go to board ,we will sevice any time.,Company existing staff 600 people, of which has five national registered engineers, 20 senior engineers, engineers, more than 70 people registered architect 9 people, technical backbone of more than 120 people.
3. We buy steel material only from Jigang Group, Qingdao iron and steel Group, Laigang Group, the biggest steel company in China, to ensure the best quality!
4. We have more than 18 years designing experience, our professional software are CAD,PKPM,Tarklar,Tianzheng and so on, make sure the best design.
5. We can produce 2000 ton steel structure one month, so we can guarantee the delivery on time!
Below picture is our new factory ,if you are interested it ,welcome to visit any time .
The process of the project of steel structure :
The first step:design(software:pkpm
,3d3s):
The second step:details design(software: tekla
, CAD )
The third step: cutting,welding,assembling.
The forth step:shipment packing .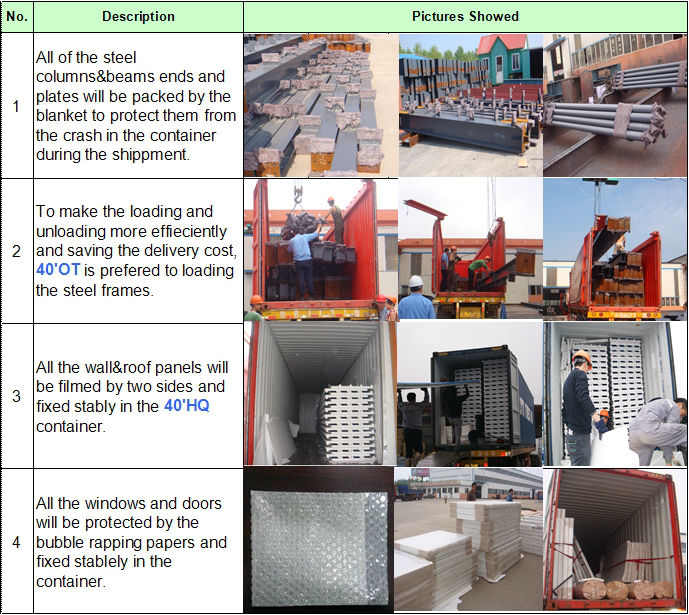 The fifth step:installation project .
Our products are not only sold all over our country, but also exported to more than 75 countries and regions such as Russia, Japan ,South Korea, USA, Canada, Netherlands, Australian, Africa, South Africa, Latin America, etc .
FOLLOWING XGZ PROJECTS PICTURES:
High quality service:
In order to meet customer demand,also project is going well at the same time, we will have a good engineer on site to direct the installation or our workers to do it.(customer requirements).
guide installation on site of picture ( have been to abroad):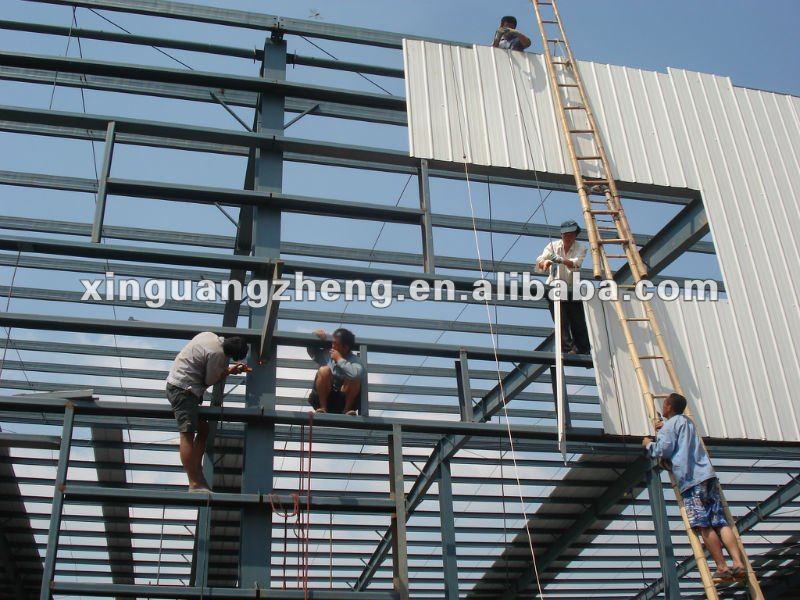 1 am lucy ,i am easygoing ,workhard ,reliable , trustworthy person.if you trust me,please tell me your project information ,the specific requirment as follows .
project size :span, eave hight,width.
project laod : snow load ,wind load .earthquake grade ,climatic conditions?
project use: factory ,warehouse ,office buliding ?
project auxiliary equipment : light area ,ventilator,window requirment ,door size ?
connect way Skype:Lucy66919.
telephone number:18661890820