Specifications
Prefab home
Certificate: ISO9001:2008;
oversea &domestic market
Steel grade: Q235/Q345;
Easy to install



 

Specifications

 

1) Flexible prefab house
2) Light Weight
3) Quick construction speed 
4) Low cost& Reusable 
5) Environmental protection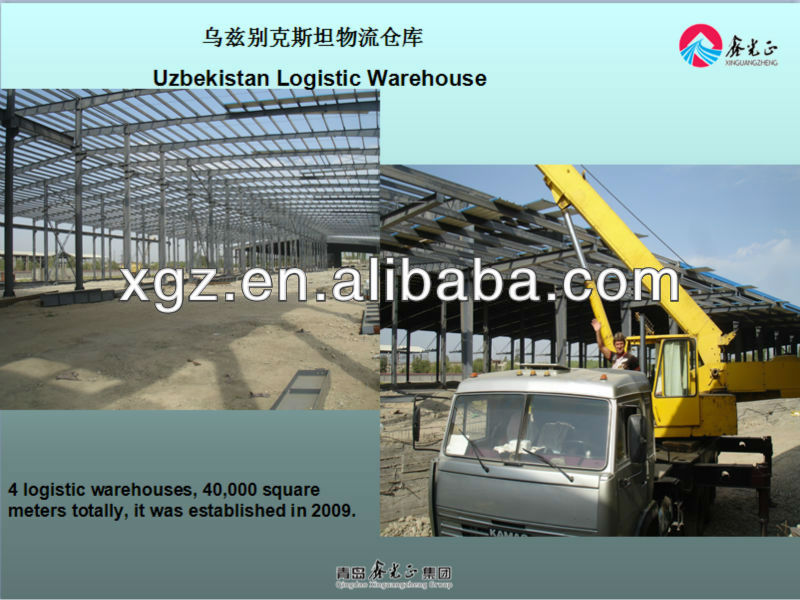 modular modern cheap prefab homes

I. Description:
1) XGZ made series house is a kind of light steel structure modular house with the color steel sandwich panel. 

2) The steel structure makes the house resisting heavy wind of 100km/h and 7 grade earthquake. 

3) Color steel sandwich panel has a good fire proof and heat insulation performance for the characteristic of the color steel sheet and polystyrene material. 

4) All the components of the house are prefabricated before leaving the factory, produced according to requirement of customer. 

5) The completely knock-down of the house components can save more space of the container and make the cost of house lower. 

6) It is easy to assemble for the light steel structure.


A. Prefabricated house is made of light steel as steel structure and sandwich panel for wall and roof. 
B. The sandwich panels can be polystyrene, rock wool or fiber glass wool for insulation. 
C. The standard prefab house is made by 1.8m as one modular, and components connected by bolts. 
D. The house can be assembled and disassembled, and the service life is more than 15 yeas. 
E. Suit for Labors camp, Mineral workers' dormitory, Temporary office, Canteen, Recreation room, Earthquake house, Emergency house, etc. 

Characteristics: 
A. Environment protective, no garbage caused 
B. Doors, windows and interior partitions can be flexibly fixed 
C. Beautiful appearance, different colors for the wall and roof. 
D. Cost saving and transportation convenient 
E. Anti-rust and normally more than 15 years using life 
F. Safe and stable, can stand 8 grade earthquake. 

Technical parameter of standard prefab house: 
A. Wind resistance: Grade 11 
B. Earthquake resistance: Grade 8 
C. Live load capacity of roofing: 0.5kn/m2 
D. Second floor load capacity: 150kg/m2 
E. Live load of corridor: 2.0kn/m2  
Company Information
 Main Products Projects: